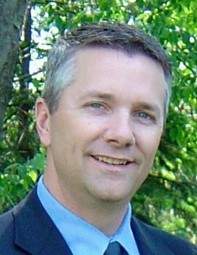 Gordon Brown – Managing Partner
Gordon has over 30 years of experience in healthcare including pharmaceutical, clinical diagnostics and advanced diagnostics. Prior to founding A&R Consultants, he was Senior Director, Global Revenue and Reimbursement Operations at Genomic Health (GHDX) where he had global responsibility for patient access programs, payer contracting and revenue cycle operations. He was also the functional lead for utilization, payer and coverage strategy, along with their execution, for the US and international markets. Gordon also worked at Pfizer, Quest Diagnostics, Esoterix, LabCorp & Orchid Cellmark.
He actively provides guidance and leadership for advanced diagnostic assay product launches having directly impacted successful public and private reimbursement on five assays to date with several others in process. Gordon has extensive experience and actively supports FDA and Laboratory Developed Test (LDT) coverage pathways. He has led market expansion in the United States, Canada, Europe, Asia and South America. Gordon also develops and leads best practice efforts in advanced diagnostics commercialization including operational readiness, data/study development, utilization, coverage and ultimate revenue realization across internal and external stakeholders.
He is a frequent presenter at advanced diagnostic coverage and reimbursement conferences. Gordon also supports a growing portfolio of advanced diagnostic innovators in all aspects of commercialization strategy and planning with the unique ability to support hands-on execution if required.
Gordon has a Bachelor of Science from The Pennsylvania State University and a Master of Business Administration from Fordham University.